Brandon Allen
Born in Perth, Western Australia, Brandon started playing the piano at the age of 10, then played classical guitar for a year before taking up the saxophone at age 13. And this became the start of his journey as a professional artist.

Since arriving in the UK, he has worked with many artists and groups/ensembles within the jazz, funk, R&B, hip hop, soul, big band, classical and pop genres.

He is also an accomplished session musician, composer and arranger for commercial music and films.

Brandon has performed with a broad cross-section of artists, including Eric Clapton, Mica Paris, Jools Holland, Neil Diamond, Kyle Eastwood and Liane Carroll.

Brandon regularly hosts the Late Late Show at Ronnie Scott's with his quartet.

Brandon has appeared at many festivalsand venues around the world, including the Oslo Jazz Festival, Reading Rock Festival, Edinburgh Jazz Festival, Isle of Wight, Brecon Jazz Festival, Marsiac Jazz Festival (France), Copenhagen Jazz Festival, the London Jazz Festival and various jazz festivals throughout Italy. The list of venues where Brandon's performed are equally impressive: The Royal Albert Hall, Birdland, the Blue Note (Milan, Tokyo and Nagoya), Millenium Stadium in Wales, Duc de Lombards (Paris), The Bimhuis (Amsterdam), Birmingham Symphony Hall and Ronnie's Scott's in London.
QCBA, a brilliant swing/bop quartet, is the brainchild of Brandon on sax and Quentin Collins on trumpet. Completing the line up are the masterful Ross Stanley on Hammond organ & Enzo Zirilli on drums. Since their inception in 2008, QCBA have taken the contemporary jazz scene by storm, having performed across the UK and Europe at many top venues and festivals including Ronnie Scott's, Pizza Express Dean Street, Bravo Caffe Bologna, Jazzino in Cagliari, Duoro Jazz Festival in Portugal and The Scarborough Jazz Festival. They are also noted for collaborating with a broad range of artists such as Liane Carroll, Omar, Paloma Faith, Hamish Stuart & Natalie Williams. This has enabled them to develop the eclectic sound that is so evident on their second studio album, "Beauty in Quiet Places", released September 2015 on Ubuntu Music, which brings together a melting pot of Jazz, Brazilian and Funk and, crucially, non-stop swinging.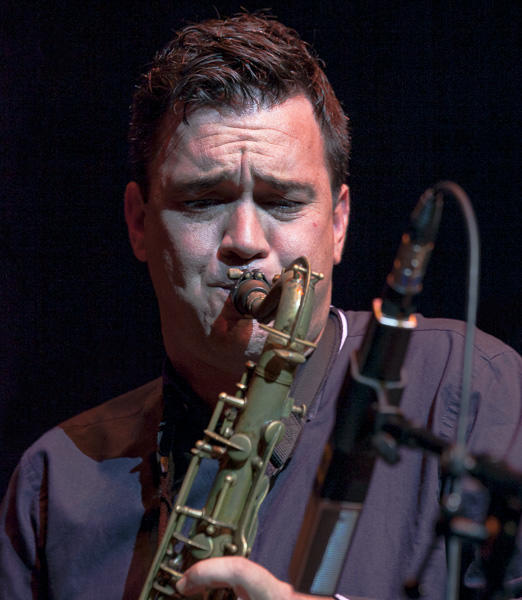 Kyle Eastwood - Caipirinha (live)