Harold Mabern
Harold Mabern (born March 20, 1936 in Memphis, Tennessee) is a hard bop and soul jazz pianist.
Mabern was born and raised in Memphis, Tennessee – a city that's a capital of 20th century American music. Like fellow Memphis jazz artists George Coleman, Booker Little, and Frank Strozier, Mabern attended Manassas High School, and after an early attempt at playing the drums, he taught himself piano and fell under the spell of pianist Phineas Newborn Jr., an influence that would shape and linger with Mabern for the rest of his life.
Along with some other Memphis musicians, Mabern moved to Chicago in in 1954 where he soon found work backing up tenor sax players Johnny Griffin, Gene Ammons and Clifford Jordon. He also gained further influence from studying with pianist Ahmad Jamal and played in the hardbop group MJT + 3, before going on to New York City in 1959. "Chicago gave me the stuff I needed—and the confidence," he recalled in 1987. "New York refined my stuff and it's still doing it."
One of his earliest significant gigs was an 18-month stay with Art Farmer and Benny Golson's Jazztet. After the Jazztet disbanded, Mabern worked with Jimmy Forrest, Lionel Hampton, Donald Byrd and did a brief stint with Miles Davis in 1963. He worked with J.J. Johnson (1963-65), Lee Morgan(1965) and Hank Mobley- recording the album, Dippin'. Sonny Rollins, Freddie Hubbard, Joe Williams (1966-67) Mabern also played in a quartet with guitarist Wes Montgomery. Decades later Mabern praised the joyous quality of Montgomery's playing and personality and told an interviewer:
The music was challenging. He'd just start playing. He'd say "Mabern, play this with me." Now, if he had a specific thing he wanted me to play, like say maybe he wanted me to play a figure with him in unison, ok, and I'd pick it right up because of the fact that I'm self taught, always had to use my ears anyway… Then there'd be times when he'd say, "Mabern, you play this with me," and it might be the harmony part to what he's playing…whatever way, it was always a challenge. He always said, "Mabern, you're a bad cat." And I'd say, "Oh, I'm just trying to keep up with you."
Between 1968-70, Mabern led four albums for Prestige, the first being A Few Miles From Memphis with a lineup that featured two saxophonists, one of them fellow Memphis native George Coleman. As the 1970s began, Harold Mabern became a key member of Lee Morgan's working group and appeared on several live and studio recordings made by the trumpeter before his death in 1972.
In 1971, he played on Stanley Turrentine's The Sugar Man and Don't Mess With Mr. T. album in 1973. In 1972 he recorded with Stanley Cowell's Piano Choir.
In more recent years, he has toured and recorded extensively with his former William Paterson University student, the tenor saxophonist Eric Alexander. To date, Mabern and Alexander have appeared on over twenty CDs together. A longtime faculty member at William Paterson University since 1981, Mabern is also a frequent instructor at the Stanford Jazz Workshop.
Harold Mabern has recorded as a leader for DIW/Columbia and Sackville and toured with the Contemporary Piano Ensemble (1993-1995).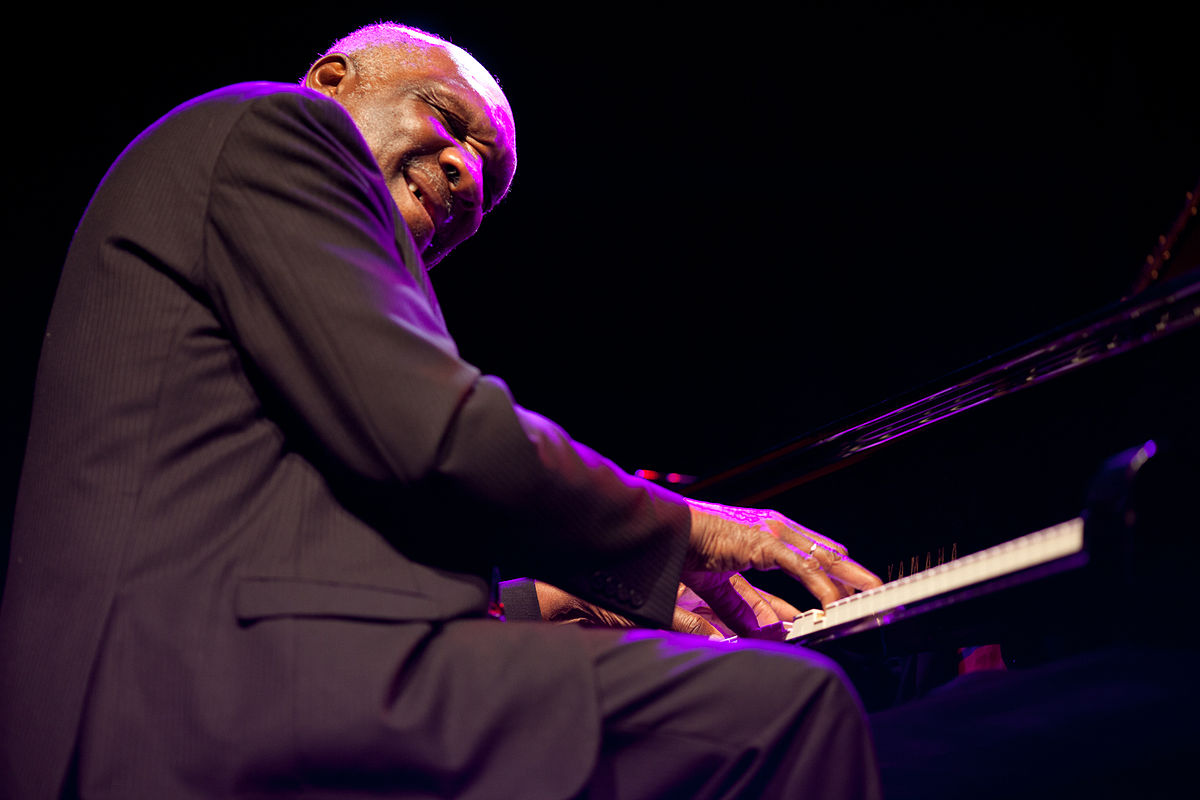 New York All-Stars featuring Eric Alexander & Harold Mabern: Nightlife In Tokyo